We offer psychotherapy and art therapy sessions for young adults and adults.
We provide therapy for people wanting to move forward in their life, by addressing emotions and issues that get in their way. Clients say that we offer a supportive, nurturing environment that helps them reconnect with their best selves, grow and thrive. Sessions are interactive and based on your specific needs.
Psychotherapy for Individuals:
If you are struggling with anxiety, depression, stress, relationship issues, low self-esteem or feeling emotionally overwhelmed, we can help you feel better and get back on track with your life.
Our approach enables you to reconnect with your innate wisdom, strength and resilience. You'll learn practical skills to deal with emotional distress and to make fundamental changes that are sustainable over time. As skilled and seasoned practitioners we guide you beyond short-term superficial fixes to achieve lasting results.
Art Therapy:
We facilitate your growth and transformation through innovative approaches.
Talking is important for insight and learning, but words aren't always sufficient for growth and development. Because many people are so skilled at talking it sometimes gets in the way of the healing process. Images can help you address feelings that words alone can't express. We help you get to the heart of the matter and achieve your goals. You'll access your creativity by using innovative approaches such as through reflective writing, visual expression, guided imagery, body/mind awareness and your intuitive wisdom.
Previous art experience isn't needed. If you can doodle, you've got the ability to benefit from art therapy.
Whether you engage in psychotherapy or art therapy our approach helps you: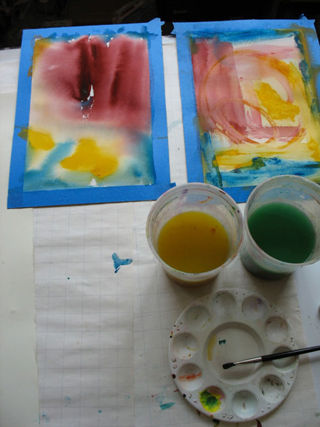 enhance relationships with family, friends, and at work
clarify next steps
reduce stress
overcome habitual ineffective patterns
rejuvenate creativity
address depression/anxiety
heal shame
recover from abuse and trauma
increase self-esteem
People who work with us report these results:
Ability to make choices that are congruent with life purpose
Resilience in responding to challenging circumstances
Positive changes in habitual patterns
Deeper connection to authentic self
Increased joy, energy and motivation
More meaning in life
Greater self-compassion and acceptance
Logistics:
Together we assess your needs and develop a plan that meets your long and short-term goals. We meet in person or via phone or video, on a regular basis, usually for 50 minutes.