Facing work life and/or personal challenges?
Want to be a better leader, innovator, employee, parent, spouse or partner? We help people in all walks of life, from CEOs to educators to creative artists, who seek more meaning and effectiveness. We offer coaching, therapy, and retreats to achieve the results you want.
Results you can expect:
Handle emotionally loaded interactions effectively
Reduce self-limiting habits and behaviors that interfere with success
Clarify choices, solve problems and meet your goals
Resolve conflicts so they meet everyone's needs
Thrive by fully using your talents and gifts
Be excited about going to work and going home
We help you get to the heart of the matter and achieve results in less time by using proven approaches that let you quickly reach your goals. As skilled and seasoned practitioners we support you going beyond short-term superficial fixes to achieve lasting results that you can sustain over time.
---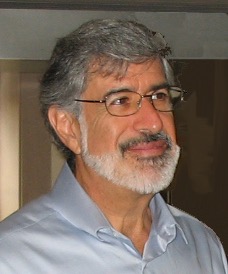 Guillermo Cuéllar
1945 -2018
We celebrate the life and mourn the loss of our gifted co-founder, Guillermo Cuellar, who died on October 20th, 2018. Guillermo was my partner and co-founder at the Center for Creative Consciousness and my beloved husband of almost 40 years.
Guillermo's abiding presence and love made a deep difference in the lives of many. He was a person of enormous curiosity, creativity, intellect, diverse talents and intense passion. Guillermo modeled for us the impact of a conscious and creative being, living a life of intention. An accomplished artist, consultant, therapist, educator and yoga teacher, he used his talents to their fullest and in loving service to others. And he taught us much about appreciating beauty and the miracle of our lives. As he wrote recently,
 "We open the door of the unknown together
  We invite each other to experience the miracle of being
  in such a moment we give up certainty and
  embrace the beauty that surrounds every moment.
  That mystery, we do not question, but admire forever."
~
To learn more about his life and work, go to Guillermo's obit
At Center for Creative Consciousness, I will continue to honor Guillermo's legacy of personal and creative development and continue to build upon the powerful framework we developed, going forward with lasting love and creativity.
--Dale Schwarz